Find your power company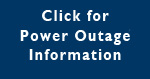 VELCO is the owner/operator of Vermont's high-voltage transmission system and does not directly serve individual homes and businesses. We deliver the power to your local distribution company which in turn delivers it to you.
Click on the map below right for a larger image and a color coded key to find the local electric utility that serves your home or business.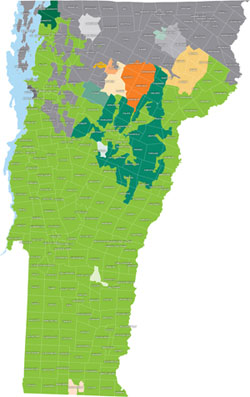 Contact information
for Vermont utilities
Links and/or phone numbers for the 17 local power companies that serve Vermont homes and businesses
Barton Village Electric Department
802.525.4748
Burlington Electric Department
802.865.7300
Enosburg Falls Inc. Water & Light Department
802.933.4443
Green Mountain Power
888.835.4672
Hardwick Electric Department
802.472.5201
Village of Hyde Park
802.888.2310
Village of Jacksonville Electric Department
802.368.7010
Village of Johnson Electric Department
802.635.2611
Ludlow Electric Light Department
802.228.7766
Lyndonville Electric Department
802.626.3366
Village of Morrisville Water & Light Department
802.888.3348
Village of Northfield Electric Department
802.485.6121
Village of Orleans
802.754.8584
Stowe Electric Department
802.253.7215
Swanton Village Electric Department
802.868.3397
Washington Electric Cooperative
802.223.5245
Vermont Electric Cooperative (VEC)
802.635.2331